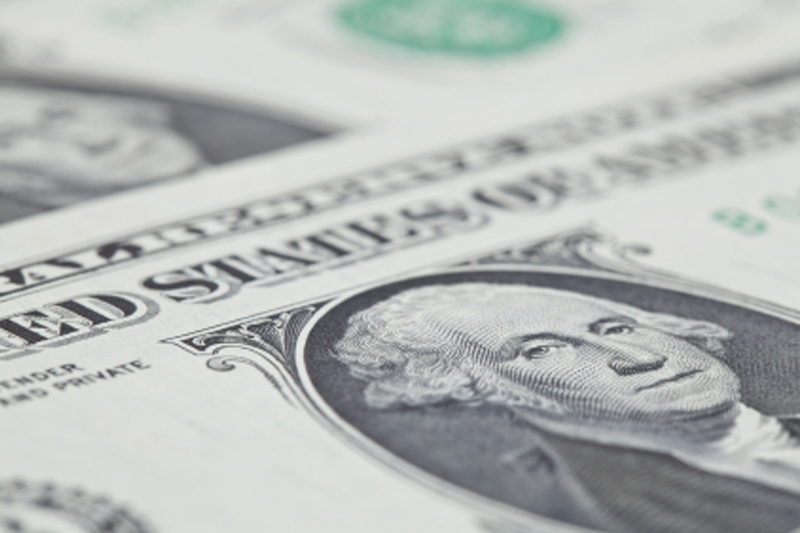 Dollar holds weaker after China trade
Investing.com – The dollar held weaker in Asia on Wednesday on mixed trade data from China and after a strong speech from President Donald Trump to the South Korean parliament in which he warned North Korea not to make a "miscalculation" in development of its missile and nuclear weapons programs.
USD/JPY changed hands at 113.78, down 0.19%, while AUD/USD rose 0.08% to 0.7649, aided by a gain in imports by top trading partner China. EUR/USD rose 0.09% to 1.1598.
China reported its trade balance for October at $26.62 billion, narrower compared with a $39.50 billion surplus seen and imports jumped 17.2%, above the 16% increase expected, while exports rose 6.9%, below the 7.2% gain seen.
The U.S. dollar index, which measures the greenback's strength against a trade-weighted basket of six major currencies, eased 0.08% to 94.73.
Overnight, the dollar traded higher on Tuesday amid data showing an uptick in labor market strength as job openings in September topped expectations.
The U.S. Labor Department's latest Job Openings and Labor Turnover Survey (JOLTs) report, a measure of labor demand, showed job openings in September improved to about 6.1 million, beating expectations of 6.091 million.
The dollar pared some its gains following the data, however, as traders braced for President Donald Trump's speech on North Korea slated for Wednesday. Trump will use the speech to wrap up his South Korea visit as the president prepares for his visit to Beijing later on Wednesday as part of his 12-day Asia tour.
The retreat in the greenback from session highs was limited amid signs of progress on tax reform after Republic lawmakers began on Monday revising their proposed overhaul of the U.S. tax system.
Sentiment on the greenback has turned positive as data showed traders continued to abandon their bearish bets on the dollar.
The value of the dollar's net short position, derived from net positions of International Monetary Market speculators in the yen, euro, British pound, Swiss franc and Canadian and Australian dollars, was $3.37 billion, in the week to Oct. 31. That compares with a net short position of $8.02 billion in the previous week.
In Europe, meanwhile, upbeat retail sales data failed offset losses in the euro while better-than-expected UK housing data had little impact on sterling as both currencies traded lower against the greenback.
sponsoredArticle = 'div-gpt-ad-1466339494851-0';